THE DISADVANTAGED BUSINESS ENTERPRISE (DBE) PROGRAM
HISTORY, PURPOSE AND OBJECTIVE OF THE DBE PROGRAM
The Disadvantaged Business Enterprise (DBE) Program was created to provide a level playing field for small, minority- and women-owned companies wanting to do business with TxDOT and other agencies receiving federal funds from the U.S. Department of Transportation.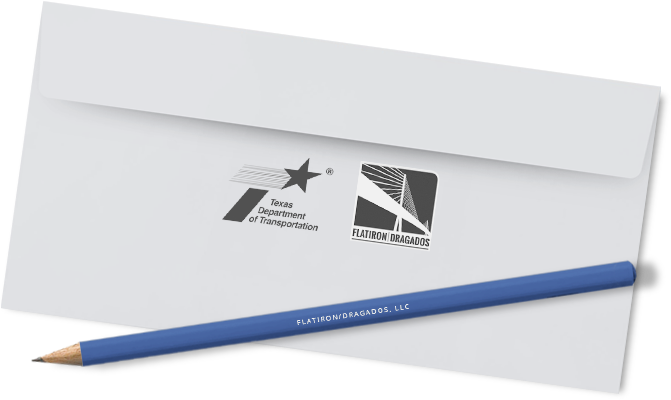 WHY AND HOW IT APPLIES TO THE HARBOR BRIDGE PROJECT
TxDOT sets an overall goal for DBE participation in DOT-assisted contract with Federal Highway Administration (FHWA), in accordance with Title 49 Code of Federal Regulations (C.F.R.), Part 26, recipients of federal-aid funds authorized by the Transportation Equity Act for the 21st Century (TEA 21) are required to establish Disadvantaged Business Enterprise (DBE) program.
EQUAL EMPLOYMENT OPPORTUNITY POLICY / AFFIRMATIVE ACTION POLICY
Flatiron/Dragados, LLC is committed to a policy of equal opportunity for all applicants and employees without regard to race, color, sex, age, religion, national origin, disability, marital status, veteran status, sexual orientation, genetic information, or any other characteristic protected by law.
This policy prohibits any unlawful discriminatory, harassing, or retaliatory conduct. Employees who violate this policy will be subject to discipline up to and including termination of employment.