Office of Public Information
FLATIRON/DRAGADOS, LLC
500 N. Shoreline Blvd., Suite 500, Corpus Christi, Texas 78401
Office: 361.288.2900 Fax: 361.288.2920
Website: www.harborbridgeproject.com
For Immediate Release
May 1, 2018
Contact: Lorette Williams, Public Information Coordinator, 361.446.9542 (mobile)
US 181 Harbor Bridge Project developer hosts Sidewalk Talk
Representatives with the Harbor Bridge Project will host a Sidewalk Talk on Saturday, May 19, to provide an opportunity for the public to learn more about the bridge project. Harbor Bridge Sidewalk Talks are short, informative sessions to be held throughout the duration of the project at various worksite locations. Sidewalk Talks will allow the public to interact with bridge designers and builders, while getting a closer view of construction and learning more about the process behind the bridge build.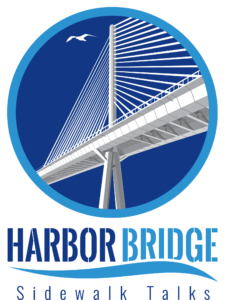 US 181 Harbor Bridge Project Sidewalk Talk
Saturday, May 19
10 a.m.
FDLLC Pre Cast Yard
4041 County Road 36
Robstown, Texas
About the Harbor Bridge Project: The nearly $900 million project will include the development, design and construction of just over six miles of combined bridge and roadway. It will include the new six-lane Harbor Bridge, as well as, the reconstruction of approximately 1.6 miles of IH-37 and approximately one mile of the Crosstown Expressway. Once the new bridge is open to the traveling public, the project will conclude with the demolition of the existing Harbor Bridge. It is anticipated that the project will take five years to complete.
For more information, contact Lorette Williams, Harbor Bridge Project Public Information Coordinator, at 361.446.9542 or at lwilliams@harborbridgeproject.com.
###